What happened in the second half of July concerning technology, the internet, and security – here's a news overview for July 13-31, 2023.
Infrastructure: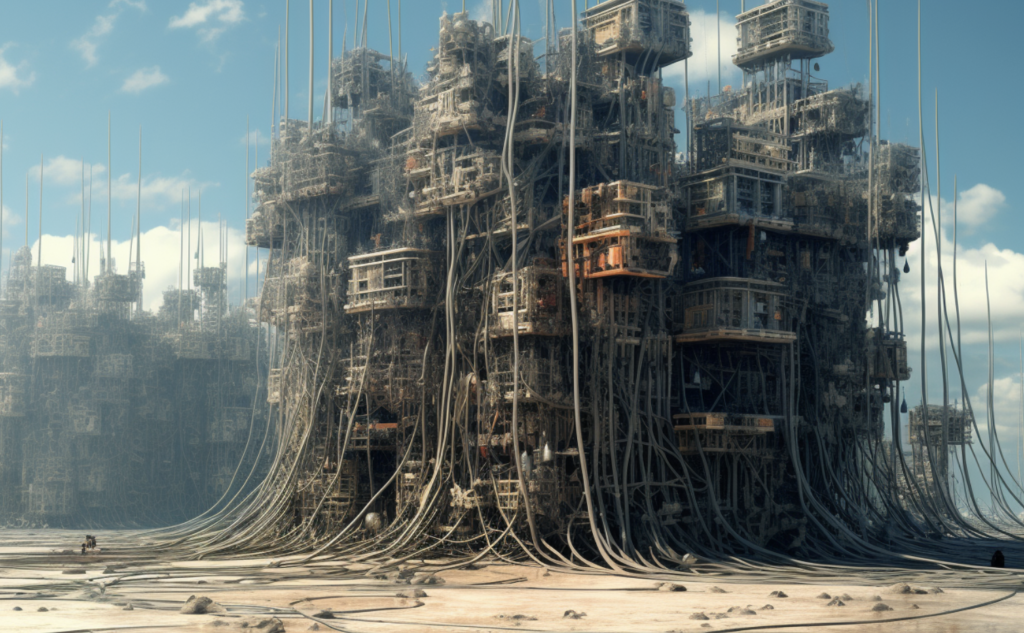 Belarus is developing e-government infrastructure
In Belarus, an e-government infrastructure is actively being shaped. As of July 1, 2023, the country offers 307 electronic services, including 195 services and 112 administrative procedures. Citizens and legal entities actively use personal electronic cabinets to obtain state services and documents.
The priority is creating mobile services for easier access to services and personal data protection. A software complex is being implemented to automate the "one window" service and simplify administrative procedures. A prototype mobile application for using ID cards in digital services has also been created.
This year, the digitization of 310 administrative procedures is planned. Republican state administration bodies and their subordinate organizations lead in this process. They are transitioning administrative procedures for business entities to an electronic format under the guidance of the Ministry of Economy.
The Minsk City Executive Committee has launched a pilot project for the digitization of six of the most in-demand administrative procedures for citizens, including issuing various certificates and registration of housing rental contracts.
The government and regional executive committees are involved in a project to ensure broadband internet access for rural residents by 2025. The work includes building a stationary communication network and covering mobile cellular communication (LTE 4G and, in the future, 5G). An example of improving the accessibility of services is the promotion of the "Mobile Postman", offering a range of services outside post offices. Additional engagement with citizens is conducted through direct phone lines as an operational communication channel with authorities.
"New Belarus": The world's first online nation with digital ID and electronic elections
There are increasing discussions about the creation of a new digital state under the banner of "New Belarus". A developer webinar discussed the digital ID that will replace traditional passports, the election of a new leader online, and the feasibility of all this for Belarusians.
Belarusian Ministry of Internal Affairs plans to invest over 2 million rubles in information security
The Belarusian investigative center discovered that the Ministry of Internal Affairs of Belarus plans to spend over 2 million rubles on strengthening information security. This is the second tender for such funds announced by the department since the beginning of the year.

Viber's audience in Belarus reaches 86%
The Viber messenger reported a significant increase in its audience in Belarus. According to the company's data, currently, 86% of the country's residents use the app, while in previous years this figure was only a third of the population.
Legislation
New cybersecurity measures in Belarus: OAC approves provisions
OAC published Order No. 130 dated 25.07.2023, implementing the Decree of the President of the Republic of Belarus No. 40 dated 14.02.2023. The order approves the following key provisions:
Procedure for informational interaction of elements of the national cybersecurity system.
Functioning of the national team responding to cyber incidents and teams responding to cyber incidents of information infrastructure entities of state bodies and other organizations.
Conducting certification of cybersecurity centers and responding to cyber incidents of information infrastructure entities of state bodies and other organizations.
Economy
Belarus announces the introduction of the digital ruble and new services for cross-border payments
The National Bank of Belarus announced the introduction of the digital Belarusian ruble, according to a report by Dmitry Kalechits, Deputy Chairman of the Board of the financial regulator, published on July 28th. The digital ruble will serve as a legal means of payment, performing all money functions and issued by the central bank, with the same value as cash and non-cash rubles. Transactions using it are planned to be classified as non-cash transactions.
The digital ruble will provide a range of benefits for citizens, businesses, banks, and the state, including the ability to make cross-border payments in central bank digital currencies.
Additionally, plans are in place to integrate a special web service into the "Raschet" (ERIP) system, which will allow Belarusians living abroad to pay fines, state duties, and utility bills in Belarus.
It's worth noting that earlier, on July 24th, Russian President Vladimir Putin signed a law on the introduction of the digital Russian ruble.
Belarusian firms in the EU are suspected of circumventing computer deliveries to Belarus
According to information from "Cyberpartisan", Belarusian companies registered in the EU have been discovered, which are believed to be making roundabout deliveries of computers to Belarus. It is noted that one of the alleged intermediaries may have ties to the Belarusian customs and contacts in the KGB.
Independent media maintain a significant trust share among Belarusians, despite the rise in state media indicators: results of a new study
According to a study conducted in June 2023 by the Belarusian Analytical Workshop under the leadership of Professor Andrei Vardomatsky, trust in state media among Belarusians reached a record level since 2017 – 36%. Meanwhile, trust in independent Belarusian media showed a decline: from 37% last year to 30% in June of the current year. A noticeable increase in trust was recorded concerning Russian state media – from 13% in May of the previous year to 29% in June 2023.
The "ATN" YouTube channel has gained a million subscribers.
In 2023, the channel's content was viewed 300 million times, and the total viewing time amounted to 17 million hours. 58.6% of the channel's subscribers come from Russia, while 12.34% are from Belarus.
Telegram began providing advertisers with user data, including encrypted phone numbers
Messenger Telegram started sharing user data with advertisers, including encrypted phone numbers. This change affects all users, including residents of Belarus.
Security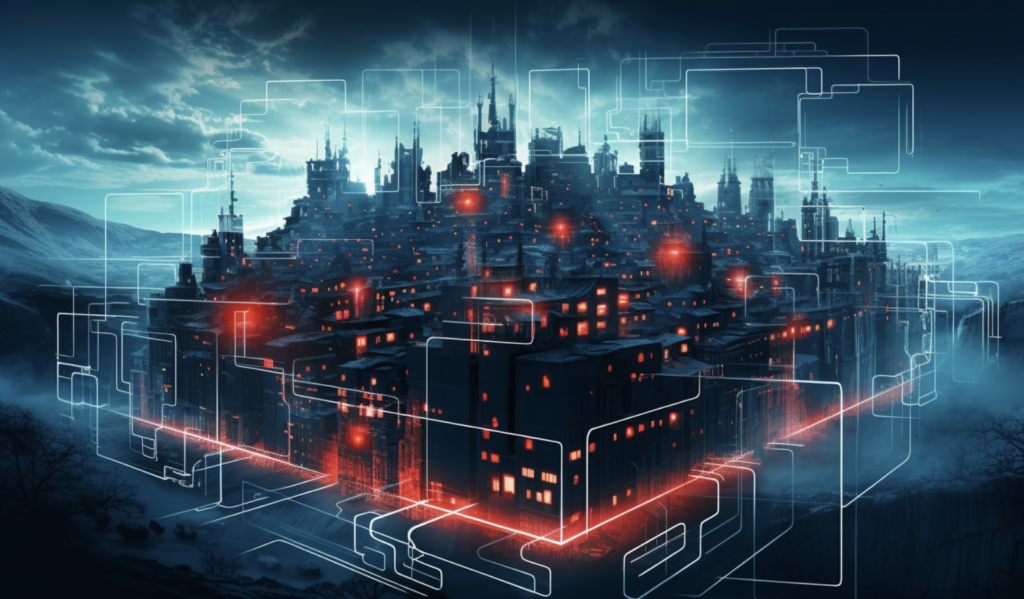 There's a rising number of job market scams involving fake job listings.
Scammers are increasingly resorting to a new scam method related to the job market. They post fake job listings on online platforms, luring unsuspecting job seekers.
Data of 16,000 clients of a digital technology salon network in Belarus leaked online Another data breach occurred in Belarus. This time, the data of 16,000 clients of a network of digital technology salons appeared online.
Data breach in Belarus: the information system of the door manufacturer "Yurkas" was compromised.
---
Belarusian special services intensify control over phone content at the border Belarusian special services have intensified measures to control the content of phones at the border.
---
According to the Information Center for Personal Data Protection, there was a data breach in Belarus involving the personal data of about 5,000 clients and employees of the door manufacturer "Yurkas".
---
Human rights activists in Grodno launched a telegram-bot for deleting old messages from Telegram chats
---
A bot capable of helping users delete old messages from chats has been launched by human rights activists in Grodno.
---
A man was detained in Luninets for comments: deleting the account didn't help.
---
In Luninets, a man was detained for comments on the Internet. Even though he deleted his account, they were still able to find him.
---
Repression and blockades
---
---
On July 7, 2023, the Ministry of Internal Affairs of Belarus officially recognized some telegram groups as extremist, including "Executioners of Molodechno", "Executioners and minions of Pinsk", "Files – lists of Belarusian OMON/militia etc.", "Info_Strike". This was announced despite the fact that some of these channels had not been updated for over a year.
Ukrainian blogger BalaganOff has been declared in Belarus as an "extremist entity", according to the Belarusian Association of Journalists.
In the IT sphere, it is reported that criminal charges have been brought against specialist Ksenia Alkenova for donations. Alkenova worked at the Wargaming company until January 2022.
A law faculty student from one of the Belarusian universities was expelled just before defending her thesis, which contained references to "extremist materials". After her arrest, a "repentance video" was recorded, and now the police are searching for the author of the work.
While the largest online library of Belarusian literature was blocked by the Ministry of Information, the website is available for viewing outside the country.
Former deputy editor of TUT.by Olga Loyko and her new media "Plan B" were labeled as "extremist", along with several other pages and channels on social media. The full list of new "extremist" materials is available from the human rights defenders of "Vesna".
In Gomel, a family, including elderly parents, their daughter, and son-in-law, was detained for subscriptions, reposts, likes, and an "opinion that sharply differs from the official propaganda opinion". According to information from a Telegram channel close to law enforcement, they are planned to be tried under Article 19.11 of the Code of Administrative Offenses ("Distribution of extremist materials").
According to information from law enforcement, 15 participants of the protests have already been identified from the Delfi film, and they are planned to be shown next week. The documentary film "Chronicle of Modern Times" by Nikolai Maminov about the 2020 protests was published on the Russian-language YouTube channel Delfi on July 24, but was later removed.
World News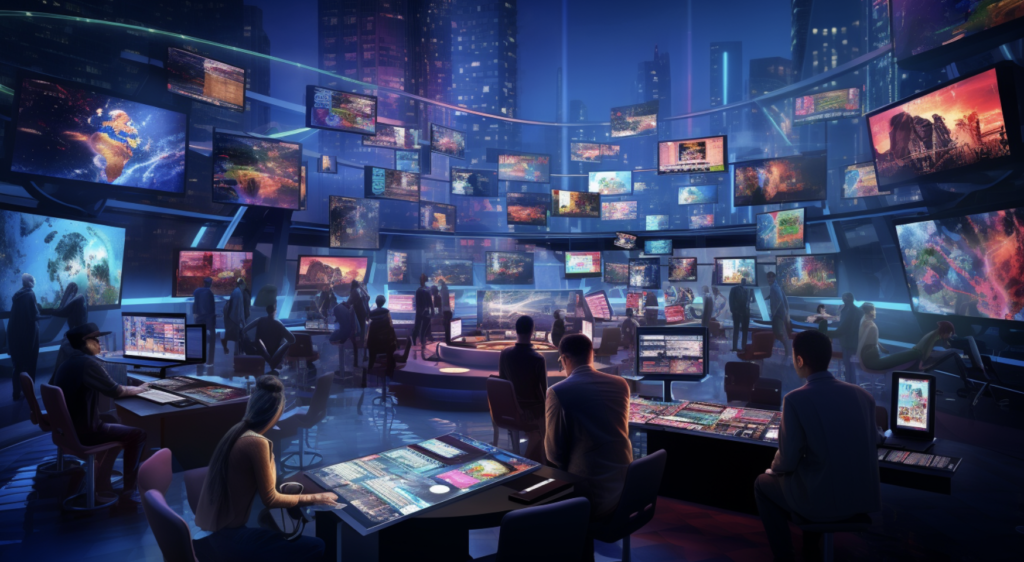 Facemoji company published a report on the most popular emojis of 2023.
Last year, the laughing face emoji was the leader. However, now, according to the report, the crying face emoji has taken the top spot.